IQY Technical College
(Viber)+ 959893974117
Online E-Learning Enrolment Forms for IQY Technical College &
St Clements Technological University Courses
Updated Enrolment
To view the updated enrolment, click the following link
http://iqycoursesupdate.blogspot.com.au/
<![if !supportLists]>· <![endif]>The lessons are required to be downloaded from internet OR copied into USB memory stick from the representative of the college
<![if !supportLists]>· <![endif]>No enrolment fees/tutoring fees and issuing fees for transcript/ diploma and advanced diploma in electronic format are payable
<![if !supportLists]>· <![endif]>Fee is payable for issuing Professional Diploma awarded by IQY Technical College and Bachelors degree awarded by STC Technological University .
<![if !supportLists]>· <![endif]>Please fill the forms only if you are really interested in the courses and want to submit the assignments regularly .
<![if !supportLists]>· <![endif]>Please see the curriculums of the courses at http://www.highlightcomputer.com/Program_Enrolment.htm
If you can not fill the online form, please send Your Name, E-mail Address, Phone Number, Postal Address and the course that you want to enrol to   iqytechnicalcollege@gmail.com
<![if !vml]>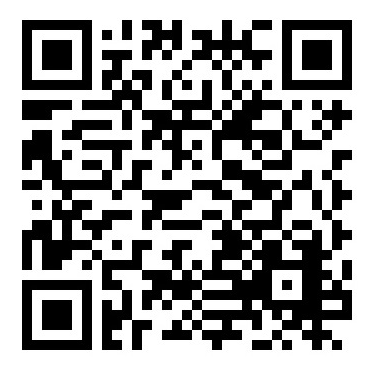 <![endif]>
  www.highlightcomputer.com/iqyrefundpolicy.pdf
Your Qualifications and Appropriate IQY Course Entry Advice Table
Enrol at same level or one level advanced
www.highlightcomputer.com/QualificationsandIQYCoursesEntry.pdf
IQY Academic Rule Summary
Form 129 IQY Academic Rules
www.iqytechnicalcollege.com/update rule.pdf
The fees are changed. For latest information of the fees, please contact   iqytechnicalcollege@gmail.com
<![if !vml]>

<![endif]>
Form 210
Mail order lesson video+E textbooks
သင်ခန်းစာဗီဒီယိုနှင့်အီလက်ထရောနစ်စာအုပ်စာတိုက်မှပို့ရန်မှာကြားမှုပုံစံ
https://www.emailmeform.com/builder/form/4oaxae2ngFA6RZIhe
Diploma/Advanced Diploma/ Bachelor of Work Studies in Myanmar Language Enrolment Link
https://www.emailmeform.com/builder/form/PXcY6O9gHaafufMf52exs
QR Code Scan Enrolment Form
www.iqytechnicalcollege.com/IQYPamphletwithQRCodeEnquiryEnrolment.pdf
Diploma of Management (UK) Course
Digital Enrolment form for all IQY Technical College Courses
www.highlightcomputer.com/iqyenrolmentform.doc
STC Technological University Scholarship Application Form
S T C Technological University offers Bachelors, Masters degrees in Engineering, Information Technology, Applied Arts , Management and Education as well as Doctor of Education degree.
It no longer issues their  Scholarship Applications forms directly to prospective applicants  . All applicants must get the scholarship application forms through affiliated colleges. IQY Technical College can facilitate STC Technological University Scholarship Applications for Bachelors and Masters degrees which are concurrently taught with our Diploma/ Advanced Diploma and Professional Diploma programs.
 The scholarship application can be downloaded from the following link.
www.highlightcomputer.com/r.doc
Special Scholarship Application Form for Political Prisoners and their relatives.
www.iqytechnicalcollege.com/PoliticalActivistScholarship.doc
SINGAPORE INSTITUTE OF ENGINEERING TECHNOLOGISTS MEMBERSHIP APPLICATION FORMS
http://www.highlightcomputer.com/sietapplication.htm
Society of Professional Engineers (UK & International)
Hostel Application
www.iqytechnicalcollege.com/hostel.htm
Library e-Book request
https://www.emailmeform.com/builder/form/4MKWy9VGf8p14aJh2Ai